Ntmer Technology exhibited at The embedded world 2023

2023-03-16

1226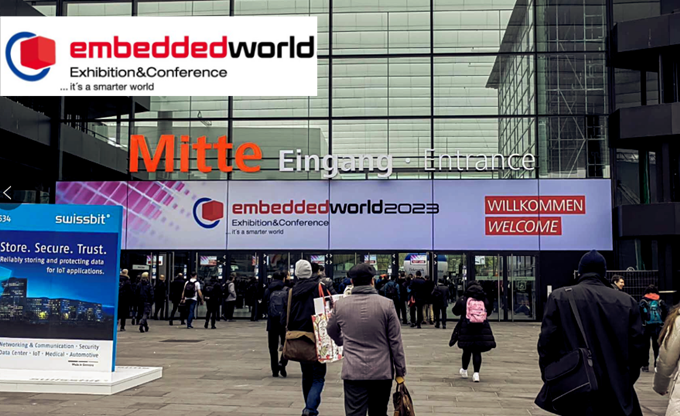 Ntmer Technology exhibited at The embedded world Exhibition&Conference 2023, one of the most important annual events in the embedded industry, from March 14th to 16th. This marked our third major international technology exhibition following CES in Las Vegas, USA, in January, and MWC in Barcelona, Spain, in February.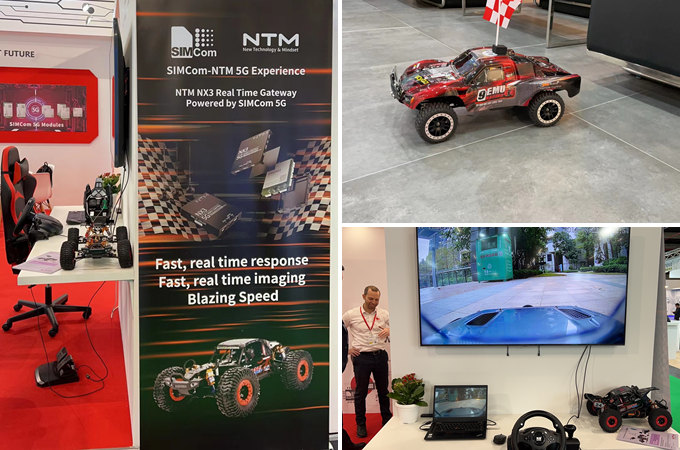 NTRTCP protocol is a protocol and method for real-time video and control transmission based on a 5G mobile network, developed by Ntmer. It's a real-time transmission protocol tailored for a 5G network and has a video coding method for a mobile network based on deep learning. The image data transmission protocol optimized on WEBRTC greatly improves the real-time performance of image data transmission on the Internet.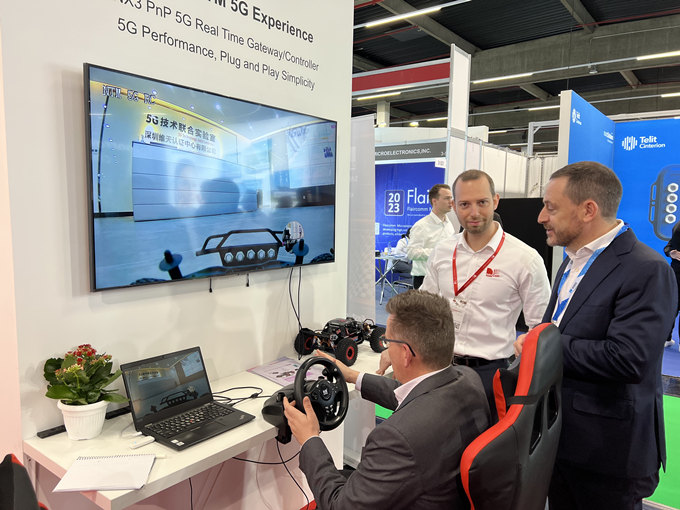 NTM 5G Real-time Gateway Module(NX3)is a state-of-the-art Ready to Use 5G IOT connecting gateway. It is powered by Qualcomm's most advanced X62 5G chip solution (SIM8260A), enabling real-time imaging and control applications. Adopts unique NTRTC transport protocol, achieving the industry's lowest latency and providing network flexibility and transparency: Minimum image transmission latency <100ms, minimum control delay <30ms. No data server or fixed IP is required. Direct and transparent data transport over the public network. Utilizing an advanced 5G mobile communication network, NX3 delivers un-compromised 5G performance and is ideally suited for products requiring real-time signal acquisition and monitoring, real-time image transmission, and real-time control of remote devices.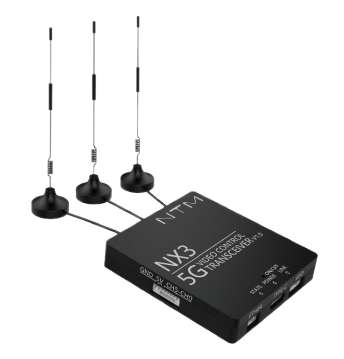 5G Real-Time Gateway Module (NX3) is highly versatile and widely used across various industries, including drones, unmanned inspection vehicles, small robotic arms, and remote monitoring. Leveraging our expertise in research and development, we have developed a range of remote control devices such as 5G UAV and 5G RC vehicles and, as a result, became the exclusive supplier to first-tier customers in China."
Ntmer Technology wowed international customers at the event by showcasing a groundbreaking cross-continent real-time remote control of 5G RC vehicles. Attendees were impressed and eager to try the remote devices, showering them with praise.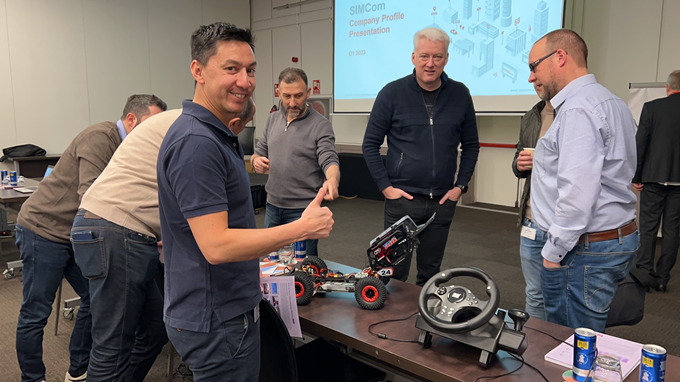 Moving forward, Ntmer is committed to advancing the R&D and design of 5G remote control technology, developing even better solutions with superior performance, convenience, safety, and reliability, and accelerating the implementation and application of 5G technology to empower industrial customers worldwide.